US Research firm Gartner said that Generative artificial intelligence (AI) is positioned to reach transformational benefit within two to five years, as numerous emerging technologies are enabling enterprises to create a culture of mutual trust and awareness of shared risks in decision making between many teams.
"The popularity of many new AI techniques will have a profound impact on business and society," said Arun Chandrasekaran, Distinguished VP Analyst at Gartner.
"The massive pretraining and scale of AI foundation models, viral adoption of conversational agents and the proliferation of generative AI applications are heralding a new wave of workforce productivity and machine creativity."
The research said in its "Hype Cycle for Emerging Technologies" research that Generative AI is on the Peak of Inflated Expectations on the Gartner, Inc. Hype Cycle for Emerging Technologies, 2023. They explained that Generative AI is encompassed within the broader theme of emergent AI, a key trend on this Hype Cycle that is creating new opportunities for innovation.
Gartner Hype Cycles brings key insights from more than 2,000 technologies and applied frameworks that Gartner profiles each year into a succinct set of "must-know" emerging technologies.
According to them, these technologies have potential to deliver transformational benefits over the next two to 10 years.
"While all eyes are on AI right now, CIOs and CTOs must also turn their attention to other emerging technologies with transformational potential," said Melissa Davis, VP Analyst at Gartner.
"This includes technologies that are enhancing developer experience, driving innovation through the pervasive cloud and delivering human-centric security and privacy," added Davis.
"As the technologies in this Hype Cycle are still at an early stage, there is significant uncertainty about how they will evolve," added Davis. "Such embryonic technologies present greater risks for deployment, but potentially greater benefits for early adopters."
The research firm said that there are four emerging technologies that must be studied: Emergent AI, Developer experience, Pervasive Cloud, and Human-centric security and privacy.
Several other emerging AI techniques, in addition to Generative AI,  offer immense potential for enhancing digital customer experiences, making better business decisions and building sustainable competitive differentiation.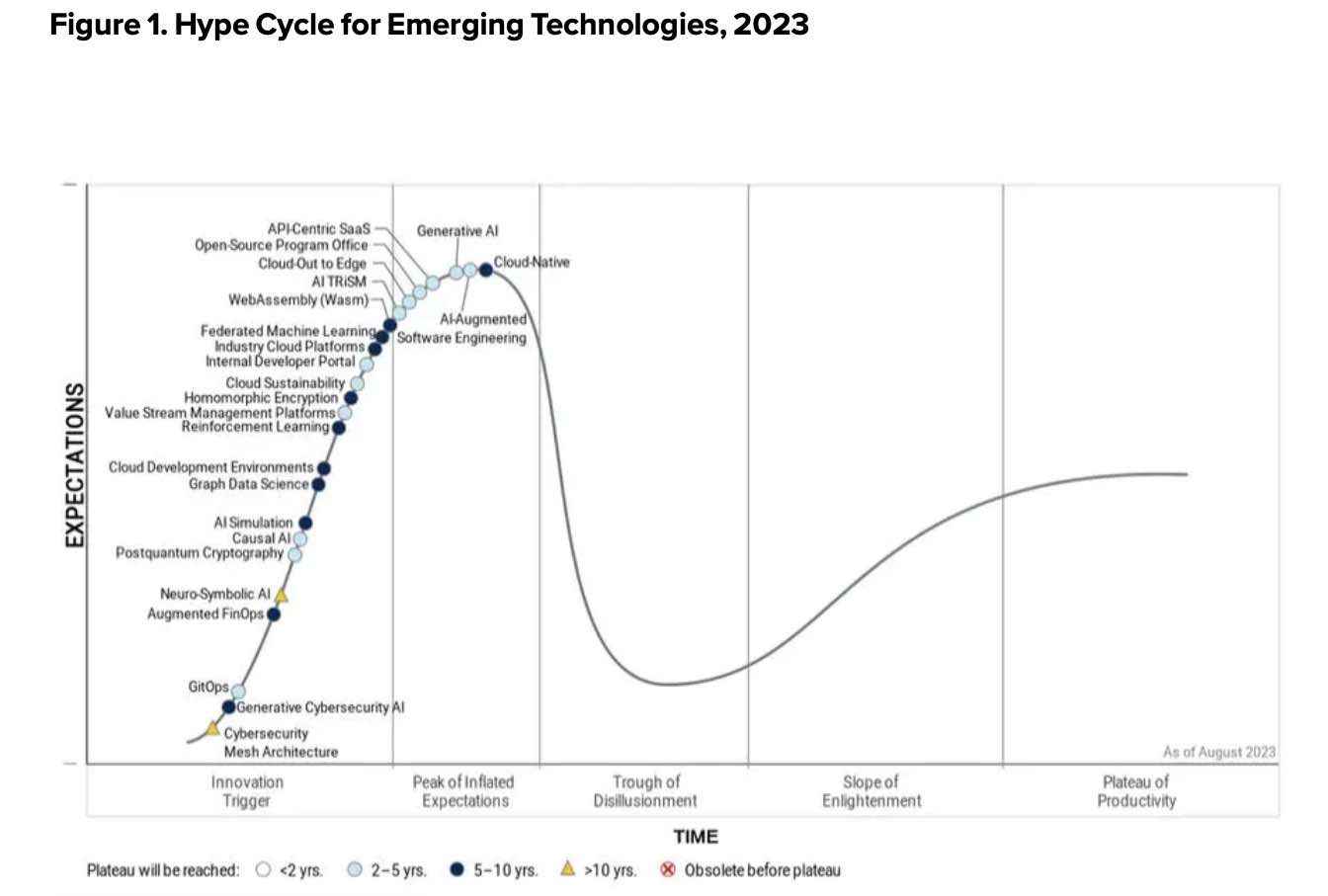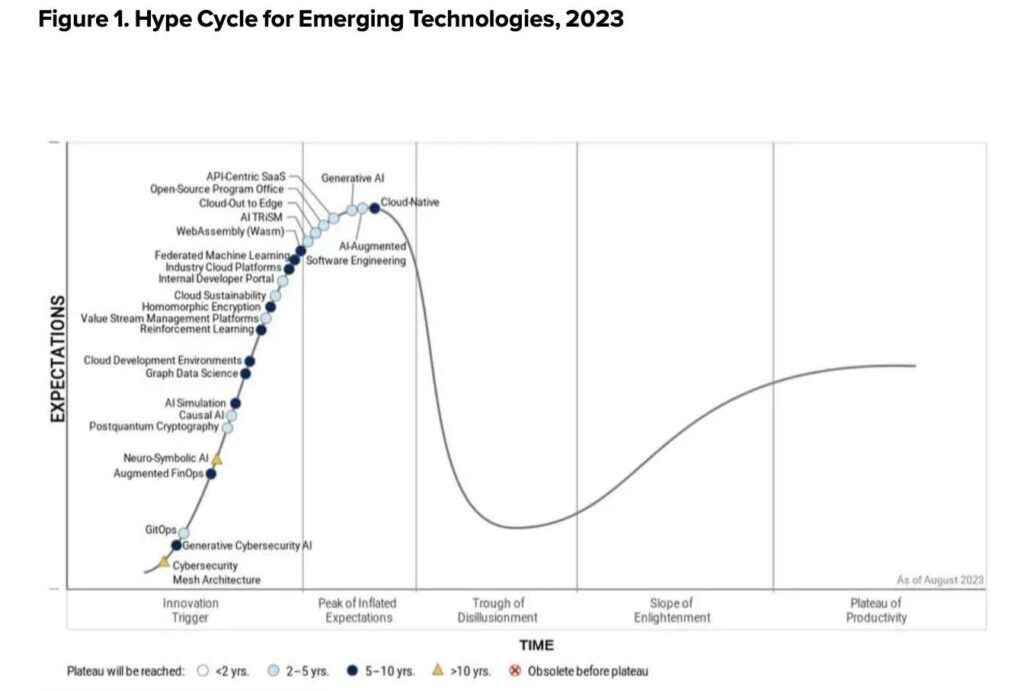 These technologies, Gartner said, include AI simulation, causal AI, federated machine learning, graph data science, neuro-symbolic AI and reinforcement learning.
They explained that enhancing DevX is critical for most enterprises' digital initiative success. It is also vital for attracting and retaining top engineering talent, keeping team morale high and ensuring that work is motivating and rewarding.
Key technologies that are enhancing DevX include AI-augmented software engineering, API-centric SaaS, GitOps, internal developer portals, open-source program office and value stream management platforms.
Moreover, they explain that cloud computing will evolve from a technology innovation platform to become pervasive and an essential driver of business innovation.
"To enable this pervasive adoption, cloud computing is becoming more distributed and will be focused on vertical industries. Maximising value from cloud investments will require automated operational scaling, access to cloud-native platform tools and adequate governance," said Gartner..
All these changes will take place as humans remain the chief cause of security incidents and data breaches. In which organisations can become resilient by implementing a human-centric security and privacy program, which weaves a security and privacy fabric into the organisation's digital design.